Let's Play!
green nikki and mrGreen317 present a series of geocaching-themed Game Nights.
Game Night was started as an idea by green nikki prior to the first event, GC81F8Q, in Feburary 2019. The idea was shared with mrGreen317, and he had a few ideas of his own on how to develop a system of visual displays that add some TV-show-like enhancements to the games. After four fun-filled events in 2019, including a first-ever Game Night and Picnic in August, your hosts are hoping to continue this event series into the next year.
Next Game Night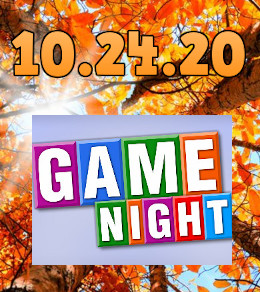 Game Night Fall 2020 Celebration; Parker Dam State Park
Geo-Jeopardy returns with The Wheel of Geocaching for this fall's Game Night event.
Keep an eye on this site and the event page, GC8MAGQ, -->for more details!